2020 -2021 Hawks Basketball
2021 8th Grade Girls Champions
2020 8th Grade Boys Champions
2020 7th Grade Girls Champions
2019 7th Grade Boys Champions
Coaches:
7th Grade Girls: Rodney Johnson, Deandre Taft
7th Grade Boys: Brian Walker, Christopher Edwards
8th Grade Girls: Lisa Carson
8th Grade Boys: Edgar Carson, Tavan Harvey
Basketball Tryout Eligibility Information - * *NEW Tryout Date January 6th !!!!!
VIDEO PASSCODE:46F@S?pW
Basketball Parent Information - Recorded Zoom Video
Begin to view at 9min 45 sec !
COVID-19 INFORMATION
Due to COVID-19 our arena capacity for all events is 30% (298 Spectators). Masks will be required. Seating Capacity is limited and all restricted seating areas will be clearly marked. Once the seating capacity has been reached, no one will be allowed entry into the arena, this includes all types of pass holders. Please arrive early to guarantee entry.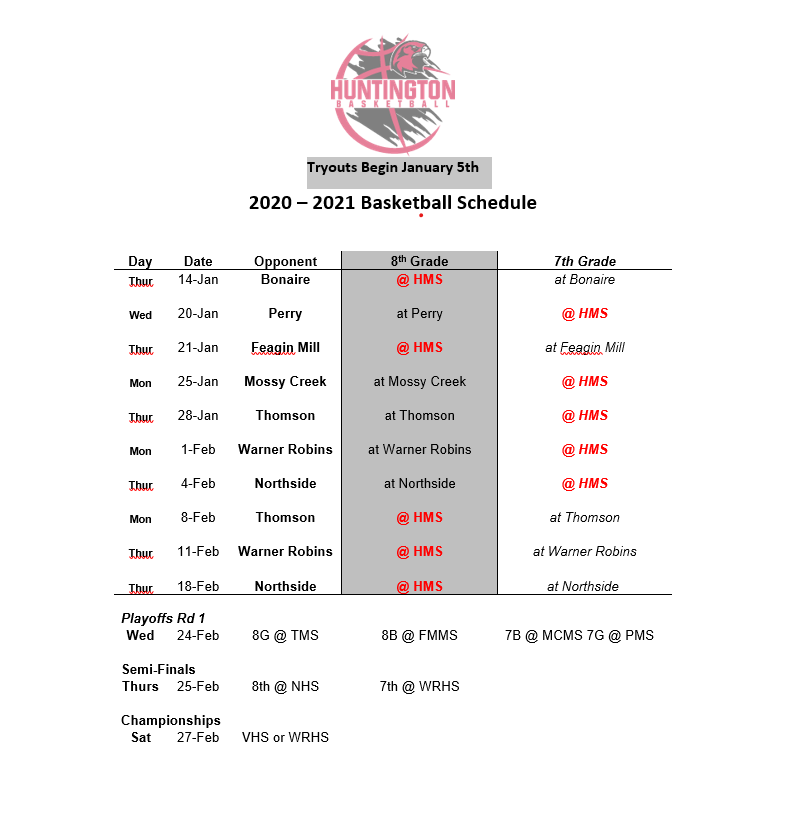 All games began at 3:45

Admission - $5.00

Students are required to meet eligibility standards to participate and must have a current physical on file. These requirements, eligibility and physical form, must be met in order to even try out.