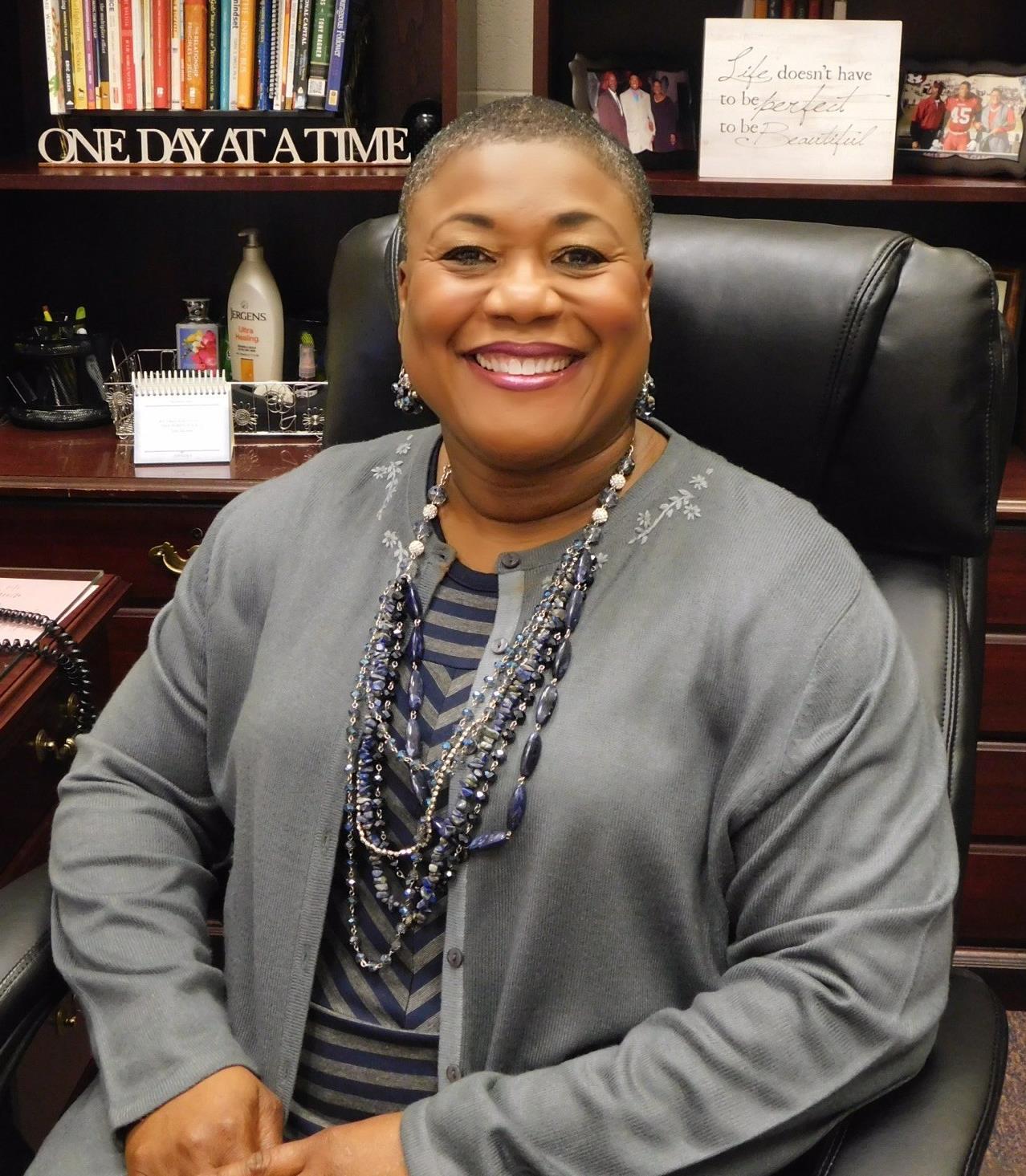 Dr Gwendolyn Taylor, Principal
Dr. Gwendolyn Taylor has been an educator with the Houston County Board of Education for over 20 years. After earning a Bachelor of Science in Biology and Master of Science in Middle Grades Education from Ft. Valley State College, she began teaching 8th grade Science at Bert Rumble Middle School. Her love of learning led her back to school where she earned an Education Specialist Degree in Middle Grades Education from Georgia Southern and an Education Specialist Degree in Educational Leadership/Administration from the University of Georgia. Continuing at the University of Georgia, Dr. Taylor went on to earn her Doctorate in Educational Leadership in 2002. After serving three years as Assistant Principal at Tabor Middle School, she was named Principal of Bert Rumble Middle School in 1998. In 2005 Bert Rumble Middle School became Huntington Middle School.
Throughout her years in education, Dr. Taylor has received numerous awards. In 2010, she was selected as the Georgia Middle School Principal of the Year; in 2017 she received the Jim Puckett Outstanding Educator Award from the Georgia Association of Educational Leaders, and in 2018 she was appointed by the National Association of Secondary Principals as the Middle Level At Large Representative.
Dr. Taylor is married to Charlie Taylor. Their son, Donkor, attended Huntington Middle School, graduated from Warner Robins High School, and went on to earn his degree in Chemical Engineering from Tuskegee University and his MBA from Indiana Wesleyan University. Donkor is married to Kendra Wilder. She received her Masters in Nutrition Science from Purdue University and completed an internship at Emory University in Atlanta. She is a board certified dietitian. In her free time, Dr. Taylor enjoys going to the gym and taking long walks.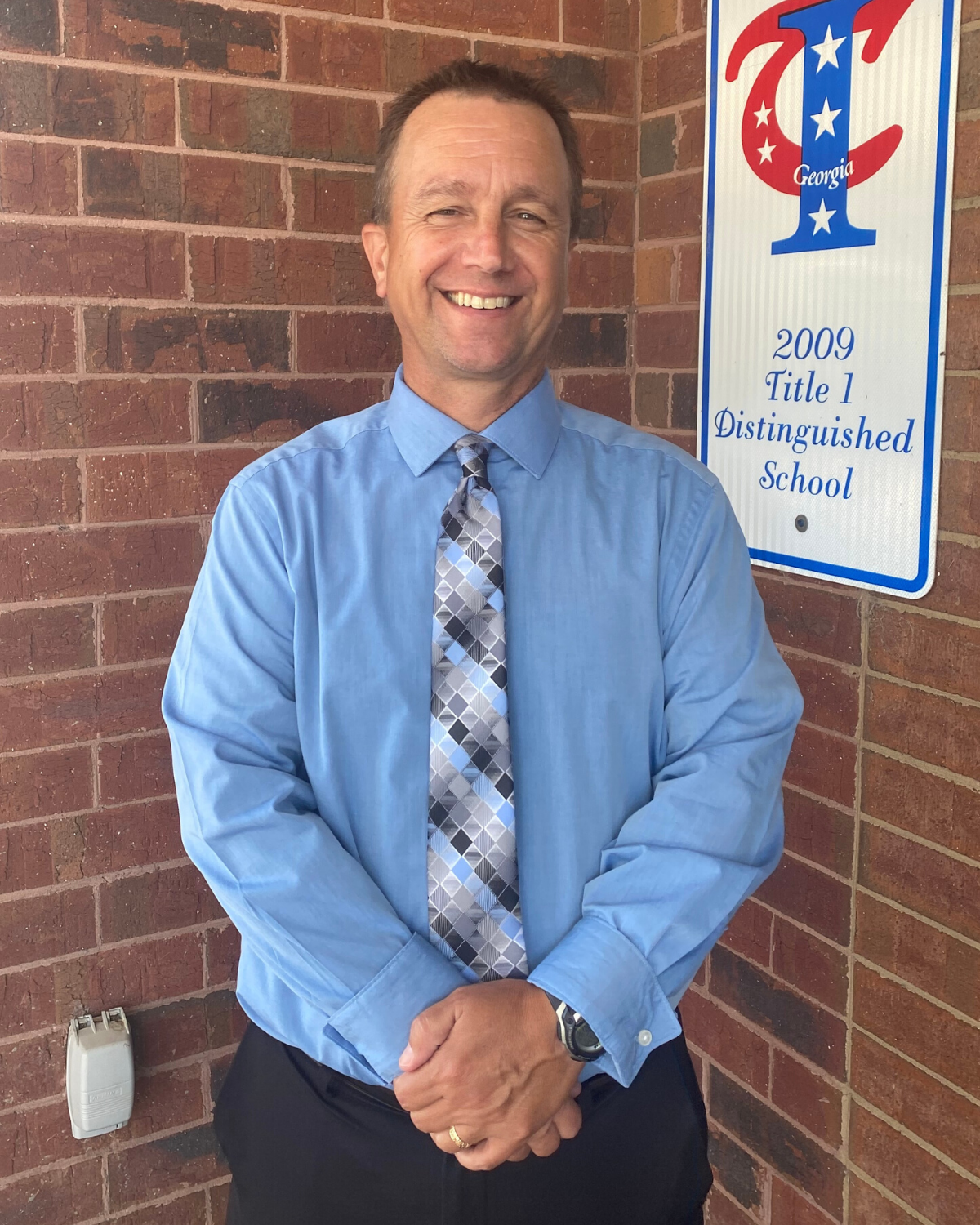 Mr. Steve Wroblewski, Assistant Principal of Instruction
Mr. Steve Wroblewski was born in Ames, Iowa. He attended Georgia Southwestern where he received his B.S. Ed. in Health and Physical Education. He received his M.Ed. and Ed.S. in Educational Leadership from Columbus University. Mr. Wroblewski taught Health and Physical Education in Dooley County for nine years before coming to Houston County in 2002. After receiving an add on in Special Education he taught 8th grade at Rumble. In 2005 he was named Assistant Principal of Instruction at Bert Rumble Middle School, which in 2005 became Huntington Middle School.
Mr. Wroblewski is married to Amy, who teaches at Northside Elementary School. They have three children, Cam, Payton, and Emily.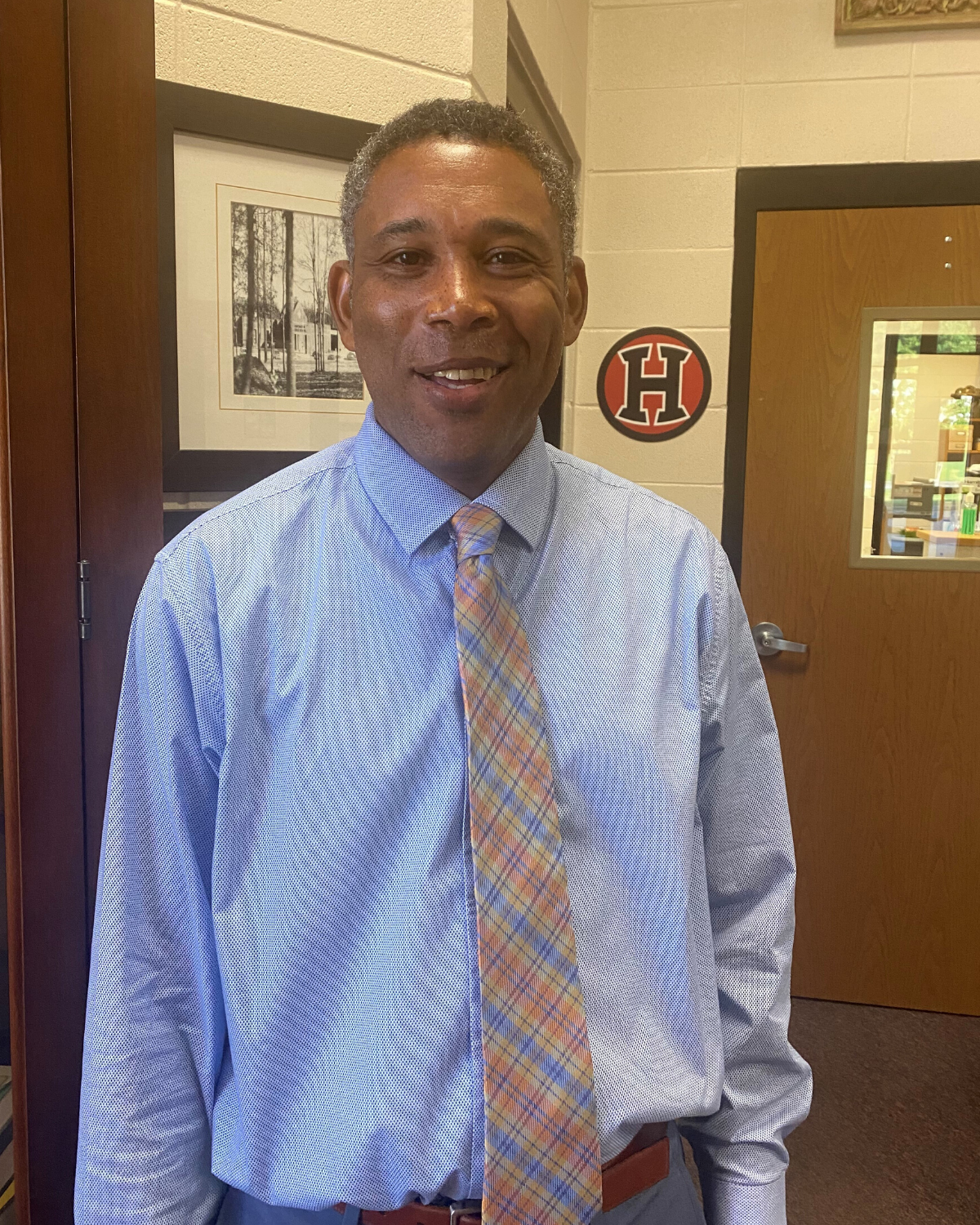 Mr. Anthony Blasingame, Assistant Principal of Discipline
Mr. Anthony Blasingame was born and raised in Crawford County. He attended Ft. Valley University on a tennis scholarship where he earned his bachelor and master degrees in Biology. During his undergraduate studies, Mr. Blasingame completed two internships with The Florida Games and Fresh Water Fish Commission as a Fish Biologist. In 2014 he began teaching 9th-12th grade Biology at WIN Academy. In 2018 he received his Ed.S. in Curriculum and Instruction and completed his add on in Educational Leadership from Piedmont College. In 2018 Mr. Blasingame joined the family at Huntington Middle School as Assistant Principal of Discipline.
Mr. Blasingame is married to Latonya, who is a Social Worker for Houston County. They have one son, Damien.